About Us
Nest & nook opened in June 2019 by two friends, Misty Coldwell and Lindsay Trudeau who have a deep love for home decor.
The shop was created from a dream of providing beautiful housewares to others on Vancouver Island who shared their love for crisp, bright spaces, filled with texture, natural elements and neutral colours.
Overflowing with throw pillows, the most endearing door mats, candles, beautiful kitchenware and amazing shelf styling items, nest & nook truly makes living lovely.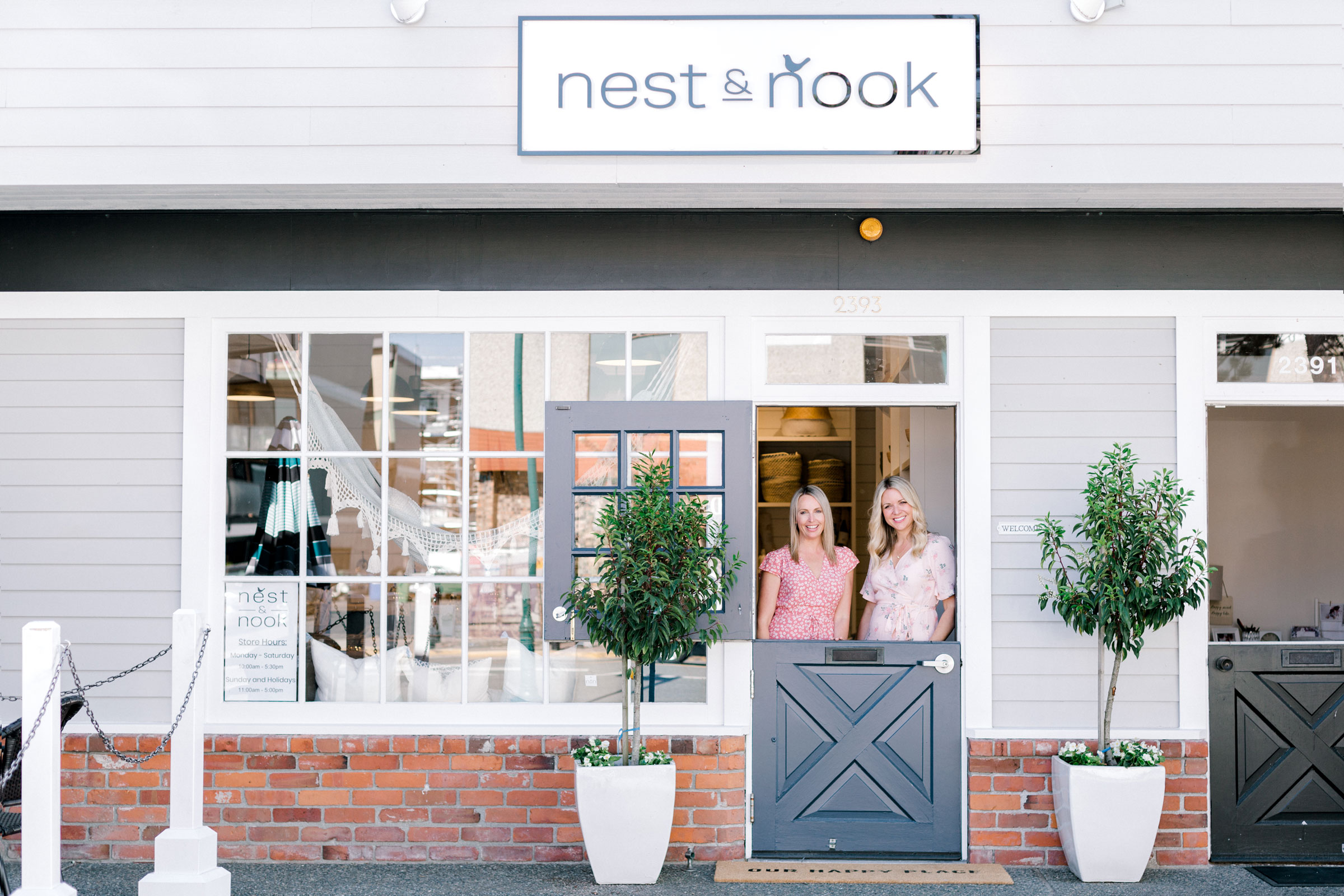 Owner/Operators, Misty Coldwell (left) and Lindsay Trudeau.